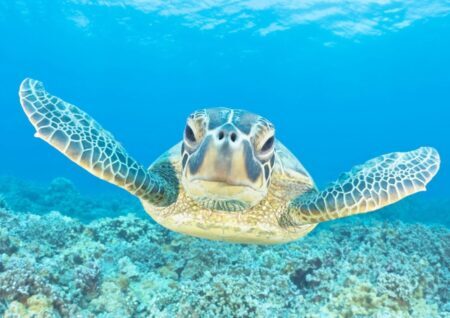 VASH Hawaiʻi Island received 52 referrals (eight of which were deaths) and assisted 143 visitors
JANUARY
Case 1: (Medical Emergency)
Laupahoehoe Police Station called VASH about a bicycler who broke her arm after crashing into a rock. She and her biking group were coming from camping in Waipio Valley. She was taken to Hilo Medical and VASH retrieved her bike back to Hilo. Once released from the hospital, the visitor wanted to go to the beach while her friends continued their tour of the island.  A VASH volunteer took her to a beach for days in a row.
Case 2: (Death)
County Police reported the death of a visitor who had been visiting the island with his wife and friends. The wife was not able to speak, so the friend took care of the communication. Since the late husband was a pastor, the family and travel partners had a good network of friends and helpers from the congregation and personal contact with United Airlines. VASH was able to assist with emotional support and with coordination of communication and information about the logistics of bringing the body home.
Case 3: (Covid)
A visitor from Canada called explaining that he and his girlfriend had Covid and that they needed to extend their stay at their rental to comply with quarantine.  The condominium front desk first refused to extend the stay with the argument that, "they were not set up for this." VASH intervened and spoke with the Assistant Manager and the GM, explaining the situation. They agreed to extend the stay. The couple was very relieved and grateful for the intervention.
Case 4: (Death)
County Police reported a drowning at Kahalu'u Beach Park. The female visitor was snorkeling with her husband and friends when she was found unresponsive by the lifeguard. She was taken to Kona Community Hospital and declared dead. VASH communicated with the husband and their friend, provided well-received emotional support, and assisted with changing flights, as well as their car rental reservation.  VASH also connected them with a priest for last-rites services and spiritual support. They were grateful for all the help.
Case 5: (Auto Theft)
The rented vehicle of a mom and daughter staying near Punalu'u was stolen and VASH received a phone call from the assisting police officer. Their wallet with credit cards, IDs, and personal items was in the car. About an hour later, the car was found, however, all items were gone. VASH informed the visitors on how they are able to fly home without their ID and went over all of the necessary steps with them. They were happy to have assistance and said that it helped them to feel the Aloha again.
FEBRUARY
Case 1: (Death)
A woman from Nebraska was traveling with her husband and a friend over Saddle Road when the husband had a medical emergency in the car. He passed away before they could get to the hospital. Two more friends from Nebraska arrive to help her. VASH assisted her by figuring out how to get her husband's belongings back home. They were staying at the Outrigger hotel, and they provided her with much support before she left, as well as her friends.
Case 2: (Burglary)
A honeymoon couple visiting from North Carolina was referred to VASH by the police department due to a burglary in their hotel room at night, while they were sleeping. The room was on the ground floor and the thief opened the screen door and came in. They did not wake up. Backpacks, clothing, wallets, IDs, car keys, and more were stolen. VASH brought a bag with snacks and a KTA gift card and provided some emotional support. The incident happened just a couple of days before their return back home. They were very grateful for the visit and assistance.
Case 3: (Death)
VASH received a call from the Hawai'i Police Department Traffic Enforcement Unit about an auto accident where a visiting couple was killed. VASH assisted in returning their bodies home at no cost, due to the generosity of Hawaiian and Delta Airlines waiving their cargo flight fee. VASH provided the surviving family with support and received letters of condolences from the Mayor and Congressman Kai Kahele that were given to the surviving family.
Case 4: (Medical)
A visitor from Texas took himself to urgent care and was admitted to Kona Community Hospital with pulmonary edema. He needed assistance to change his lodging, move his luggage from the Outrigger hotel to the hospital, reschedule flights, and find transportation. VASH was able to assist him and alleviate much of the stress that came along with his hospitalization.
Case 5: (Death)
A family from Oregon was visiting Volcanoes National Park when the mother and grandmother collapsed during a hike and passed away. Advised by her brother-in-law who lived in Hawaii, the daughter contacted VASH. VASH put her in contact with a minister as she requested and explained the process going forward. VASH also assisted the surviving family with airline changes and provided a care package for the four children traveling with them.
MARCH
Case 1: (Medical)
Kona Community Hospital referred an elderly patient with a medical condition that had turned into an emergency. VASH contacted the wife and helped her rearrange their flights home. Unfortunately, her husband had to be transferred to Queen's Hospital on Oahu. VASH met with the wife and assisted her with flight reservation to Honolulu and connected her with VASH on Oahu. Oahu VASH assisted her with accommodations and transportation. She was grateful for the Aloha that she experienced.
Case 2: (Medical)
An older gentleman was traveling with friends from Florida. They went diving at Puako Beach and he experienced a cardiac arrest while diving. He was rushed to North Hawaii Community Hospital and upon further testing, was transferred to Queens Oahu. VASH assisted with his personal belongings. The visitor was discharged four days later and was able to fly back to the Big Island to connect with his friends before they all flew off together, back to Florida.
Case 3: (Medical)
A visitor fell at his condo resort. A security guard accompanied him back to his condominium. He later collapsed again and was on the floor for 13 hours until he managed to crawl to his phone and dial 911. He was taken to Kona Community Hospital. His sister arrived the day after, and VASH was able to assist her with a special rate and an extended stay at the condominium, as well as emotional support and other logistics while she was on the island. She learned that he would not be able to leave the hospital soon, so she returned to California and came back a week later to help her brother on his journey back home.
Case 4: (Crime/Assault)
A 54-year-old man visiting from California was charged with attempted murder and numerous other charges stemming from a domestic violence incident that took place at a hotel in Hilo. Hilo patrol officers responded to the hotel shortly before 6 p.m. on Friday after the 45-year-old female victim reported that he struck her on the forearm and threatened to kill her while in their shared room. Responding officers found the man in front of the hotel and arrested him without incident. The woman was treated at the scene by fire rescue but refused to be taken to Hilo Medical Center for further treatment. The man is in custody with a $680,000 bail. His initial appearance was set for Tuesday, March 8, in Hilo District Court. Police need the victim to stay and testify in court. She was due to leave that Sunday and had no resources to afford to stay. VASH contacted the Prosecuting Attorney Offices over the weekend (which was closed), however, VASH was able to locate and speak to a representative in the 'Victims Response Division'. The representative was able to secure funding for the victim so she could stay in a secured location until the initial trial.
Case 5: (Crime/UEMV)
A couple from California was visiting Lava Tree State Park. Upon returning to their car, they found the passengers' window shattered and all their belongings, including their phones, credit cards, and drivers' licenses gone. VASH meet with them in the Puaniako KTA parking lot to pass on some leis and aloha in the form of a $25 KTA gift card and a $10 Starbucks card. They were very pleased with the gifts of aloha and could not believe that such an organization existed. They were very grateful.