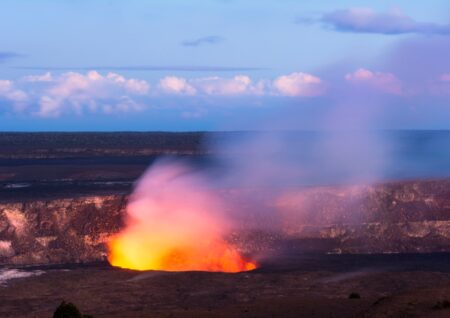 VASH Hawaiʻi Island received 33 referrals and assisted 78 visitors
October
Pahoa Police contacted VASH regarding a visitor from California whose purse was stolen while was swimming with a friend in lower Puna. The visitor came to the island for two weeks for a work exchange program in the same area. Her friend was able to loan her money and VASH advised her to load it onto a VISA card because she was uncomfortable carrying cash.
VASH received a call from a visitor who needed instructions on how to return to the mainland after losing his identification. VASH walked him through the process of how to get permission from the local police department to fly home.
VASH assisted a couple from California after the husband was injured in the ocean. He also lost his cell phone and wallet during the incident. The husband was admitted to Kona Community Hospital and his wife returned home, leaving him with no support or transportation. Upon his release, VASH arranged for a volunteer to pick him up at the hospital, and drive him to KOA for departure.
VASH assisted a couple from California who have a house in Keauhou. They were days away from their return to California when they decided to go for a bicycle ride. A car collided with the wife on her bicycle, leaving her with multiple head wounds. She was taken to Kona Community Hospital in critical condition and was preparing to be transferred to Queen's Hospital on Oahu for further care. VASH received a call from the police who began working on the case. The next morning, she regained consciousness and was transferred to a rehab facility on Oahu until she is able to return home to complete her recovery.
November
November saw a slight increase in the number of visitors we assisted. We received nine referrals and helped 17 visitors during this time. Here are a few examples of how we assisted.
VASH assisted a couple from Colorado whose bag and car were stolen at Kahaluʻu Beach Park while they were snorkeling. VASH provided emotional support and worked with Body Glove to donate a snorkel tour for the couple. The visitors were grateful for VASH's assistance and support. They called prior to departure to thank VASH and the Body Glove for ensuring their vacation was a happy one.
VASH assisted a visitor from Southern California who was on Maui and inquired how to get to Big Island without having to quarantine. VASH provided referrals, including one to gohawaii.com, and wished them a safe vacation. We recommended they call us back if any additional information is needed.
VASH assisted an elderly gentleman who was visiting from California. He had become a victim of elder abuse while here on island. His finances were depleted and he suffered from short-term memory loss. VASH secured a night's lodging at the Islander Inn for $100. VASH also gave him $100, and a VASH volunteer donated an additional $500. The visitor was able to stay six additional nights while authorities worked with his medical insurance to have him admitted to a local group home.
VASH assisted a family from Seattle who was involved in a car accident. The 62-year-old mother required surgery on her leg, which extended their stay for a week. The Grand Naniloa contacted VASH, and we assisted in reducing their lodging rate. We also provided the family with a $50 Uber card so they could get back and forth to the hospital for visits.
VASH assisted a woman from Arizona who traveled with her teenage son to visit family in Hilo. She tested positive for Covide-19 when she landed in Kona and was instructed by the state to stay at the Hilo Seaside Hotel for the duration of her quarantine. Her 50th birthday occurred while quarantine, so VASH gifted her a birthday bag with a card, lei, luggage tag, a slice of lilikoi cheesecake, a bowl of fruit, and a grande skinny latte from Starbucks. She responded by text, "You are so wonderful. I am indulging in this wonderful cheesecake. The flowers are beautiful!"
VASH received a call from Casper, Wyoming regarding where to find a trusted testing site for pre-travel to Hawai'i. We consulted with DOH who recommended the visitor drive to Colorado for her test.
December
In December 2020, VASH Hawaii Island received 21 cases and assisted 54 visitors. Here are some examples of how we helped.
Three visitors from Connecticut had their rental car stolen from Carvalho Park soon after they arrived on the island. They had stopped to enjoy the park's playground and the driver left her purse and keys in the vehicle with the windows down. VASH provided an Uber to assist them in getting to the airport to get a second rental car. VASH and an HPD officer met her at the airport where the Alamo manager took special care to ensure she got a replacement car.
HPD called asking VASH to assist a couple who was being kicked out of Waikoloa Hilton. The gentleman visitor had left his hotel room for a brief walk to exercise, however, his COVID test results were still pending. They were denied a rental car due to lack of test results, however, they received their negative results that evening. The hotel security is strict about enforcing rules so the police were contacted to oversee their departure. Officer Colin A. Pacheco talked security down from that decision when the couple showed they'd be flying out the next day. Thanks to Officer Pacheco's compassion he defused this situation from devolving anymore. VASH provided $100 Uber credit in hopes they would have a chance to see some of the sights of the Big Island before departing back to Minnesota on their 10:30 pm flight. They reported they made it to the Kaloko Honokohau Fishponds and the visitor center on Mauna Kea and Hilo. They declared, "It was a GOOD day!"
VASH received a referral for a young woman from Alaska who pulled her rental car to the side of the road to arrange her belongings, when she was accosted, hit in the head, and forced to the ground by two women. They stole her rental car with all her belongings in it. Her Kona host took care by offering financial assistance and emotional support. She was having trouble sleeping because due to the incident and shared with VASH that she had a psychologist she was going to see once home. VASH suggested she call and speak to them immediately to begin her healing. The Prosecuting Attorney's Office informed VASH that charges will be sought.
VASH assisted a visitor from California whose husband had a spinal cord injury while boogie boarding at Kauanoa Beach at the Mauna Kea resort. The visitor was flown to Queen's Medical Center on Oahu for surgery. VASH assisted with emotional support and logistics and communicated with resort management for refunding the rest of the reservations as they would no longer be on the property. The case was then turned over to VASH Oahu who assisted with lodging and emotional support.
VASH assisted a visitor from Florida who was visiting with her family when she had a mental breakdown and needed to be admitted to the hospital. The family included her husband and two children, who left the island leaving her alone. VASH assisted the visitor by gathering an overnight bag and delivering it to the hospital. VASH later assisted the visitor, who was still in the hospital, by working with the rental car company to clean out the rental car and pack her belongings. VASH delivered several large pieces of luggage to UPS at Kona Airport for shipping back to her home in Florida.
VASH assisted a visitor from California who was parked in the Ali'i Sunset Plaza. The visitor and his son left the back windows of their rental vehicle partially rolled down. Two sets of fins and snorkel gear, along with a pair of sunglasses, were removed from the vehicle. VASH assisted with an emotional support call.
VASH assisted a family of four who had gone for a hike on Mamalahoa Hwy. They were gone for 45 minutes and upon return to their rental vehicle, they found almost all the contents had been stolen. Items included cash, credit cards, and two cell phones. They had a place to stay and were going to call family and their bank to see if any monies could be wired to them. VASH assisted with emotional support ad $50 in Subway cards for food.