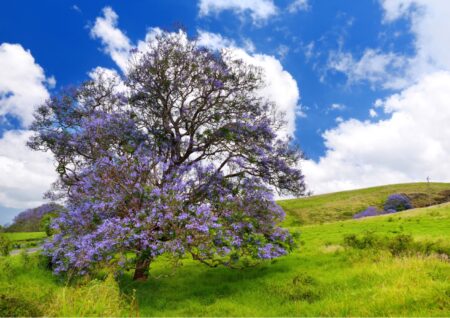 VASH Hawaiʻi Island received 58 referrals and assisted 158 visitors
APRIL
VASH received a call from the airport regarding an incoming flight with a deceased passenger. The passenger had a heart attack halfway over the Pacific Ocean. VASH assisted by providing emotional support to the wife via phone as she didn't want to disembark the aircraft. She sat with him until body retrieval arrived. VASH provided information regarding local mortuaries and cremation services and assisted with scheduling a return flight home.
VASH received a referral from Queen's North Hawaii Community Hospital regarding a family whose mother fell and broke her hip and required surgery. VASH assisted by extending the family's hotel stay, car rental, and rescheduling of air travel, including additional wheelchair service for the mother. They were grateful for the assistance.
VASH received a referral from Kona Community Hospital regarding a visitor who had surgery on a wound that became severely infected and therefore was unable to fly. The majority of the family flew home as scheduled, while VASH assisted the remaining two adult children with rescheduling their flights, hotel, and car. We provided information about Life Care rehab center and assured the boys we would continue to be of service until their mother returns home. They were appreciative of the assistance and support provided.
VASH assisted a family whose father experienced a heart attack on the plane after it departed Reno. When the plane landed in Kona, emergency medical personnel transferred the man to Queens Medical Center on OAHU. VASH Hawaii Island contacted VASH Oahu to inform them of the family's arrival and their need for lodging and transportation. VASH Hawaii Island assisted with changing flights for the family of four, allowing them to fly to Oahu and make reservations to all fly home from the same airport.
Three visitors from California were at the Mermaid Ponds when one of the guest's backpack was stolen. It contained all of their cell phones, wallets, credit cards, bank cards, identifications, and cash. VASH informed them to arrive at the airport early enough to answer the additional questions for TSA to verify their identities.
MAY
VASH assisted a visitor traveling from California whose wife had a medical emergency while snorkeling on a dive boat along the Kohala Coast. The woman was found unconscious after 10-15 minutes. She was taken by ambulance to Kona Community Hospital with a heartbeat. VASH assisted the husband with emotional support and extending their air, car, and hotel reservations. After five days at Kona Community Hospital, the visitor was still unconscious, however, doctors felt she may have a better chance of recovery if she was transferred to Queens Hospital on Oahu. VASH assisted with inter-island flights for the husband and their 18-year-old son, then transferred the case to VASH Oahu. VASH Oahu arranged for lodging and transportation.
VASH assisted a visitor who was traveling with her mother from Maryland. The mother tripped on the stairs and broke both of her ankles. She was brought to Kona Community Hospital where the family decided she should fly home immediately because she required surgery and physical therapy. VASH assisted the family with changing their flights and with wheelchair service curb to curb. The United Airlines staff at Kona Airport were helpful with assisting the family with their needs as the mother could not bear any weight on her broken ankles.
VASH received a call from the Nani Loa Hotel regarding a visitor from Texas who had broken both of his legs after jumping at Papakolea. His brothers carried him up the ladder and out of the water. The visitor had surgery to repair his legs and needed crutches once discharged from the hospital. VASH worked on finding him crutches and assisted the family with moving their flights back home.
VASH continues to assist a visitor from a case that was initiated in April. Kona police department contacted VASH to assist a woman from New Hampshire who had been kidnapped, and physically, sexually, and emotionally abused, including strangulation. The woman is currently in a protected residence and is remaining on the island until the court case has been moved forward enough to return home. Her assailant was charged with 26 offenses. During this time, the visitor became emotionally attached to the assailant's dog and subsequently adopted the dog. Along with offering her daily emotional support and friendship, VASH secured a safe place (with food, water, and exercise) to house the dog until they can be reunited as pets are not permitted in the safe house. VASH is helping with transport the dog to a vet for a check-up and a health clearance to be flown to the mainland. VASH was able to obtain an extra-large dog crate for his flight and will transport the dog to the airport for his departure with his new person.
A visitor from Minnesota came to Hawai'i with her 3-year-old daughter to encourage a relationship between the child and her father. VASH received a call from the police department that the mother and child were stranded by him at a rental in Nanawale with no transportation or food. VASH arranged for Hope Services to provide them food and transported them to the Women's Shelter. VASH changed her flight to depart a week earlier and took her and her daughter on a tour of the local waterfalls and out to lunch before taking them to the airport.
JUNE
VASH received a referral from North Hawaii Community Hospital regarding a visitor who was on a snorkel tour in A Bay and was found unresponsive. The visitor was transported by ambulance from the bay to the hospital. The tour boat operator drove the wife and two friends to their condo for a change of clothes, then to the hospital. VASH program director met the wife and friends at the hospital and provided emotional support. The male visitor in the group was dealing with disbelief, as he had performed CPR for over 20 minutes until EMT arrived. VASH stayed with the surviving visitors until body retrieval arrived. VASH then provided transportation for the wife and two friends back to their condo, including picking up food for dinner and for breakfast the following morning. VASH guided them through the process of getting their loved one home and assisted with Ballard Family Mortuary and the family's mortuary in Alabama. The visitors wanted to fly home earlier than scheduled, so VASH worked with Delta Airlines who were able to change the tickets, waived change fees, and the difference in fare. The friends of the deceased contacted VASH when they returned home to express their gratitude for the support and assistance provided.
VASH received a call from the Hilton Waikoloa about a guest from California who was the victim of domestic violence and wanted to depart the island immediately. The staff did not have many details, so they had the visitor call us directly.  The visitor had traveled here with a significant other who became abusive; however, she did not want to contact the police. VASH assisted here with information about same-day ticket changes. She was appreciative of the support she was given.
VASH received a call from the GM from a local hotel, to let us know that there was a drowning in the hotel's lagoon involving a guest and the family was on the way to the ER. VASH assisted the GM and follow-up the family on their return home. VASH also assisted the visitor in communicating with the mortuary about getting her husband's remains home. The wife was grateful for the support services VASH provided and the Hilton was thankful we were able to assist their guest.
A couple from Korea were rescued at sea by the Coast Guard after their yacht was stranded due to a broken mast and engine failure. The Fire Chief Battalion contacted VASH to assist and take care of the two visitors once they were onshore. VASH provided them an Uber to Walmart so they could purchase necessities. They plan to repair and store their boat until next year so they can sail during fairer weather.
VASH assisted a couple from Colorado whose rental vehicle was stolen while they were hiking to Haena Beach. VASH guided him in what to expect when acquiring another rental and provided him an Uber the following day.